Back to Quilt Show
View the Quilts
Quilt Show 2006
Charity Bears & Quilts, Wearable Art, Christmas Booth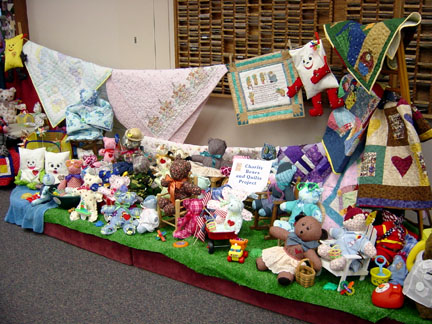 All these cuddly bears and quilts will find a home with a child in need.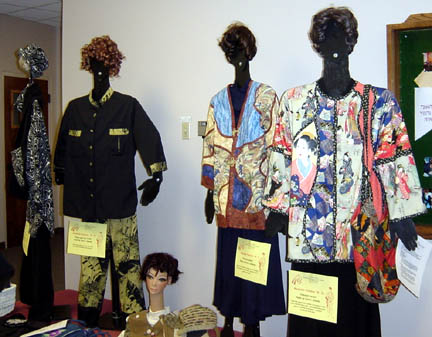 There were so many wonderful wearables to choose from....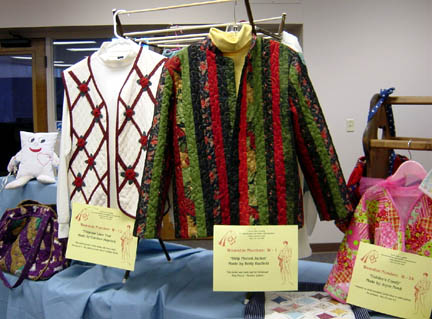 Betty Hatfield won the Viewers' Choice Award for her Wearables entry (center right); a 'strip pieced jacket' in green, red, and black. The jacket was made to be worn at Christmas time and is machine quilted.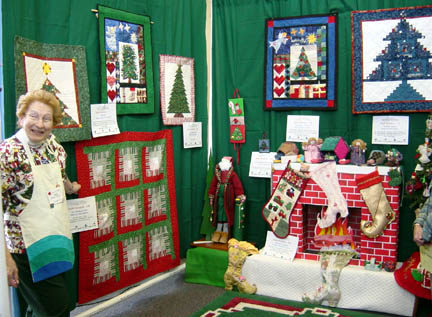 It was Christmas in March at the Quilt Show. Ginny Watson, at left, was over-seeing the Christmas Booth.
photos by Bonnie Bull
home | about the guild | block of the month | challenge 2006 | community service | lending library | newsletter| programs | quilting bees | quilt show | related links | show and tell | special events |