Grand Door Prize - 2008 Quilt Show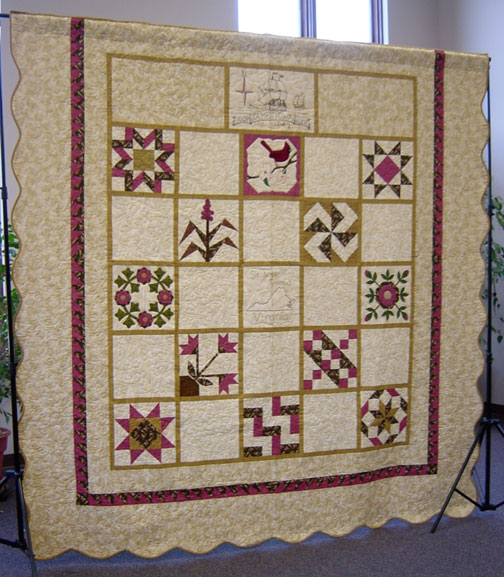 photo by Bonnie Bull
This quilt was the Grand Door Prize at the guild's 2008 Quilt Show. The quilt commemorated the 400th Anniversary of Jamestown and our state of Virginia. It was the guild's 2007 Quilt-in-a-Year project and each block was made by one of the instructors. Michelle Smith of Vinton won the quilt in the prize drawing.
Webmaster: Bonnie Bull
Email the Webmaster
© Copyright 2006-8, Lake Quilters Guild. All rights reserved. The right to download and store or output pages, images, or any other material from this website is granted to readers for personal use only. Any other reproduction, by any means, mechanical or electronic, without the express written permission the Lake Quilters Guild is strictly prohibited.